Mission Statement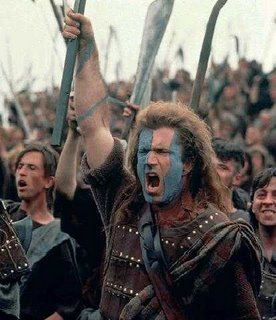 "It's well beyond rage."






If you see an editorial or a technical problem with this page don't hesitate to

email

.
To be alerted when this page is updated use the same email.



And don't hesitate to donate:

Intellectual ammo isn't free...
"Ideas are more powerful than guns. We would not let our enemies have guns,
why should we let them have ideas?" - Josef Stalin

WNB May
2011
Stages of political awareness….
Barry Bright
July 27, 2011

"The short memories of American voters is what keeps our politicians in office." – Will Rogers

A few days ago a Facebook 'friend' did one of those poll things. The question pertained to what is the biggest problem we face. The answers were: ignorance, apathy, and a few others I don't remember. I added my own: 'willful ignorance.'

Willful ignorance is different than natural born ignorance, since we are all born ignorant.

It's different from garden variety apathy because I'm apathetic about some things, like who won the super bowl, who's on top in NASCAR, who 'the cats' are gonna play next, what happened on yesterday's soap opera, what the brain dead parrot of a mainstream preacher said in the local church because he knows he'd lose his job if he dared to tell his flock the truth about the situation they face, as in "You ain't gonna get beamed up and you need to get off your physical and mental asses and start paying attention to what's going to be required to save your sorry asses."

Nope, can't see that going over very well. They're too disgusting. Why disgusting? Willful ignorance is the ultimate bad taste and most participate in it, like most voters, even the ones who show up on some kind of a regular basis. Probably why I've never ran for office. You have to be nice to them. I have a thing about being consistently nice to people who don't give a damn about their own futures or the Liberty of their descendants.

It's not like they don't have somewhat of a clue, that's what willful ignorance is, you know something's wrong, but you pretend it away because dealing with it is too painful or frightening.

But that's enough ranting. Let's get on with my list, starting out with the smartest ones so as to ease you into the painful reality and all based on actual quotes I've heard from brain dead morons and a few others:

10. "We've got to elect so-and-so. He's 'pro' this or 'anti' that." – One issue voter huh? The only issue that matters is our Liberty and it's a package deal. If they don't respect our Liberty on all fronts they don't respect it at all. It's time we face up to what is going to be required to shut down the commie laws and the banksters and corporations and other authoritarians who originated them. The government isn't gonna save you and you ain't gonna get beamed up. Without your Liberty you are just someone else's tool. If they don't value your Liberty, they don't value your life. If they don't respect your Liberty, they don't respect your 'right to life.' Peace without Liberty is slavery. Guns without the will to use them as Liberty teeth are toys subject to regulation.

9. "If we let him get into office, it's over." – It was 'over' in 1865 when the bad guys won the War for Southern Independence. That turned the voluntary union into an involuntary empire. The 13th and 14th Amendments elevated the black slaves into another form of slavery and lowered the rest of us into that same slavery. The rest is feel good rhetoric, propaganda of the victors.

8. "He's better than the other guy!" – Hitler(Nazism, The National Socialist Workers Party) was the lesser of two evils, the other being communism/socialism. Enough said.

7. "I vote for the man, not the party." – Based on what, what he said during or right before an election cycle, when he promised 'change' or maybe on what he did for you or your community, i.e. re-distributing money stolen from someone else?

6. "I voted!" – Yeah you did. Your little sticker shouts it to the world in a squeaky voice. But what else did you do? Listen to bits and pieces of a few radio commercials? Depend on the mainstream newswhores to tell you what the candidate you supported really did?

5. "I'll make up my mind when I get to the voting booth." – Uh huh. The angels of the democratic process will whisper the right candidates' names in your ear.

4. "I vote for the man who's gonna do somethin' fer me!" – You need to be shot.

3. "They all lie. They ain't nothin' you can do about it." – So please tell me you didn't vote. What's the point? You just provided an excuse for not educating yourself about what's really happening in your world nor for pressuring the traitor you voted for to actually stand up for your Liberty, if you even know what Liberty is.

2. "Hope and change!" – This is the same thing most candidates claim each election cycle. Yet you brain dead morons never catch on to the fact that it's only getting worse. Or maybe you just don't care because you're stupid enough to think it won't affect your pitiful existence.

1. "I don't hav'ta' worry about putting gas in my car or paying off my mortgage!" – This one needs no explanation.

The time to get ready for the next election cycle is now. The time to decide who you will vote for is now. Base your decision on this:

What any candidate says in the time leading up to and during a campaign means nothing. That's the 'nothing' that's in the dictionary. Their past affiliations, voting record, bills sponsored and co-sponsored are all that matter.

If you have a problem memorizing that, right it down. If you can't grasp it, or don't want to commit the time and effort to carry it forward, stay home on election day. The 'democratic process' doesn't need you. It's screwing things up just fine on its own.
"What luck for the rulers that men do not think." - Adolf Hitler (1889 - 1945)



Click here for my columns contents page.
"Prudence, indeed, will dictate that governments long established should not be changed for light and transient causes; and accordingly all experience hath shown that mankind are more disposed to suffer, while evils are sufferable, than to right themselves by abolishing the forms to which they are accustomed. But when a long train of abuses and usurpations, pursuing invariably the same object evinces a design to reduce them under absolute despotism, it is their right, it is their duty, to throw off such government, and to provide new guards for their future security." - The Unanimous Declaration of the Thirteen United States of America,
Adopted by Congress on July 4, 1776
(To the Founders, 'state' meant independent sovereign nation state,
that was voluntarily entering into the union and could theoretically un-volunteer later.)
Willowtown Blog Front Page
________________________________________________________

________________________________________________________
It's time to bring back the old saying: "Better dead than red."
Only we need to apply it to Amerika's reds.
Search this website:
Custom Search
Willowtown News Blog - your source for news on Liberty, gun rights, The First Amendment, The Second Amendment, The Bill of Rights, The U.S. Constitution, property rights, The Tenth Amendment, health care, the environment, taxes, big government, tyranny, independence, entertainment, history and much more.