Mission Statement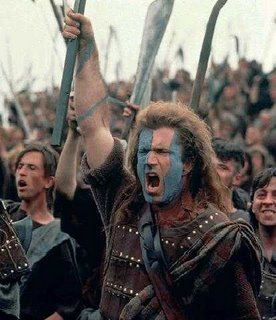 "It's well beyond rage."






If you see an editorial or a technical problem with this page don't hesitate to

email

.
To be alerted when this page is updated use the same email.



And don't hesitate to donate:

Intellectual ammo isn't free...
"Ideas are more powerful than guns. We would not let our enemies have guns,
why should we let them have ideas?" - Josef Stalin

WNB August
2011
The Speech
Barry Bright
August 24, 2011

I am vain enough to hope my name remains affiliated with this, if only to make sure the bastards know I wrote it. But any may feel free to share it at any time in any place they feel is necessary.
___________

Many of you will not like what I have to say, in fact they may very well drag me from this place before I am finished, which will show you what we are really up against: A nation of sheeple, so pacified, that they are willing to bow down and kiss the hands that feed them, and continue to allow their chains to rest upon them, and not always lightly.

Liberty means no man or organization has the right to treat me as a jackass, no government official, elected, appointed or hired nor any employer nor any one providing a product or a service. End of discussion.

Liberty means the natural born right to kill those who would do so when it becomes necessary. Those who argue against this consider us to be their slaves or their 'human resources.'

Liberty means the news media cannot read or reprint a government press release about how the latest extremist was removed from society and railroaded into poverty, prison or the grave while the willfully ignorant among the population applaud their actions.

I have one message for those, not the common idiots who vote for the promise of a check or program or some favor, but those who have worked tirelessly to overthrow what is left of the form of government we were supposed to have here:

Get out of our country, get out now. We will not tell you again. We are not asking.

To those who are true in heart, look around you, stop looking at me, and look around you…. Not at me, turn around and gaze into the eyes and hearts, as far as you can stand, of those around you here.


Around us, you see patriots, real men and women who dared to show up. Many of them will do what is required, kill as many of our domestic enemies as is necessary to not only restore Liberty but to take human Liberty to the next level. You will also see infiltrators, from various groups and organizations, some who draw paychecks for their evil and some who simply believe in their right to destroy our rights, our Liberty. They have no such right. It doesn't exist and it never has.

We must find a way to determine who these evil ones are, and purge them from our ranks. I am not suggesting Stalinesque or Hitleresque laws, or even Dubyaesque laws or Obamaesque or Klintonesqe and I could go on, back to the 1860s, and way before that, programs, regulations or absurd rules. But simply a way to determine that they put our country and our human Liberty first.

For our domestic enemies, our greatest enemies, exist in many forms, some of them are only here to report on what we do and say. Some are here to lead us astray into dead end avenues or back into the loop of continuously electing servants of the New World Order so that we never get the 'change,' that is, restoration of Liberty, we really need. Some of them will act as our brothers and sisters in Liberty until that fateful moment when they put a bullet in your head whether that was their assigned task or whether it is their own choice.

Remember, it's easier to judge your enemies by what they say than those who are pretending to be your friends.

Mankind's history is one of transitions. We here in this country and indeed planet wide, will transition into this new form of human Liberty or we will transition into a deeper level of slavery maybe such as has never been seen before.

Many are slaves, and have no idea that they are, and don't care. There is nothing new about this sad portion of human nature. Harriet Tubman of underground railroad fame had this to say on that subject: "I freed a thousand slaves. I could have freed a thousand more if only they knew they were slaves."
Lots of ignorant 19 year-olds die in wars. It's always been that way, it always will be. It is our job to make sure the next greatest generation fights and if necessary dies for the cause of Liberty, not the false cause of 'spreading democracy.'
Plato told us this thousands of years ago: "Only the dead have seen the end of war." That simple statement is no less true than it was then, despite the best of wishful thinking. If wishes were Liberty bells we would be deafened by their ringing, instead we are deafened by those who cry 'peace peace'(and nowadays 'democracy') when they know in their evil hearts there can be no peace without Liberty. Without our Liberty we have nothing but what our would-be masters grant us.
There are many ways civilization could be brought to its knees, many ways we could be cast back into the horse and buggy days or farther. It does us little good to worry about such other than to prepare individually in the best way we are able. Many believe in conspiracies, real and imagined, that will lead us into various futures. I tell you it is time to stop hunkering down for the apocalypse, for as real as it may be, it is at best a distraction from what should be our real goal: Taking our country back and bringing the real conspirators to justice.

The Founders, not the aristocrats, though noble in intention as many of them were and imperfect, but the common men, who showed up on that fateful day April 19, 1775, the day they shot back and killed government employees all the way to Boston, did not hide in their homes, shops and barns and wait for the British to come knock down their doors, they gathered their arms, kissed their loved ones goodbye for what might have been the last time and they went out to stand against and kill their enemies. That's what it took then, that's what it will take now.

If you think for half a heartbeat our domestic enemies, the hard core ones, maybe at most 20 percent of the population, will throw away decades and even centuries of preparation and simply throw up their hands and say "We are sorry we bothered you, we are going to go home now to live in peace and Liberty with our neighbors," you are badly deceived and we are exactly where they want us.

It would be better if we had command of the national military when that fateful time arrives, so those of you who are politically active, stay that way. The Founders kept diplomats in foreign lands as they killed their former brothers here and ran them from our shores and borders.

But do not count on us having any kind of upper hand, for our hand may very well be forced, and in fact should have been active when the Branch Davidians were singled out and murdered. Our hands should be active every time the federal government Nazis, and I don't apologize for that term, go forth to enforce laws that have no place in a land of the once free, and now rarely brave.

And I must include one simple fact, it requires far more bravery to stand alone against the beast than to sign up to defend it in foreign lands. I have done both and I am far more proud of my involvement in the patriot movement and the militia than of my time in the Marines where I was just another cog in a machine that was not designed to profit me.

Some who claim to believe as we do still draw paychecks from these evil enforcers, and some of them may indeed be in position to some day serve Liberty. Many are not, nor will they be. If the Federal government for whatever reason suddenly finds itself lacking in sufficient numbers to enforce their evil upon us, they will do as was done in the 1860s and recruit from the ignorant and the pacified, immigrants and citizens, to carry forth with our enslavement.

Bringing immigrants, or foreign troops to this land to enslave us further would be their greatest mistake, for many may not be persuaded to kill a brother or cousin who stupidly works with a military or police force to further enslave us but they will readily kill those they perceive as foreigners who are here to keep us from governing ourselves.

We must be prepared, in the best way we can to deal with any eventuality.

I do not have children, and for that I am grateful, for I do not think I could bear the thought of the situation we are bequeathing the next few generations. If there must be trouble, let it be in my day so that future patriots can enjoy the guarded blessings of Liberty that every generation must understand and hold dear, or they will be eradicated all over again.

How many more election cycles must we endure before the evil ones are thinned sufficiently from our ranks to restore and enlarge human liberty? The system the Founders bequeathed to us, as imperfect as it was, has been abrogated in such a way that the best we can hope for is to have the upper hand of military control before the winds of war fanned by those we have backed into a political corner wale upon us from the cold dark heights of reality.

The militias were essentially eradicated after the War for Southern Independence because the now all-powerful Federal Government couldn't tolerate any state having any chance of standing against it. Though the government still claims its right to call upon 'all able bodied men' between a certain age, the militias must be formed outside of government involvement and meddling. Their weapons, equal to those of any common infantryman, must be kept in their homes, not in a government armory.

The states can no longer be assigned this sacred trust. Many of them will readily attack us with their police forces or their 'National Guard' if called upon by their Federal masters, because they have long been bought out by a machine that was constructed to ensnare them and all of us in endless indebting programs and schemes.

I stand before you as an imperfect man, full of sin, for there are none who are not. I stand before you, at least in heart, ready to wash dishes, pick up trash, lead a charge, freeze in a fighting hole and feel the wet hot blood of our domestic enemies, our greatest enemies, on my hands.

There has never been a righteous army, or an army full of righteous men, but men who are ready to spill blood so that others can enjoy the guarded blessings of human Liberty. There have only been a few righteous causes, with and for which that tiny number in every generation stood and killed their enemies in order to make their worlds a better place for their descendants.

I am not trying to be your general, or your president, or your leader, for I am not fit. I have within me the same incapacities, greediness, faults, sins, dictatorial inclinations that we all share though many strive to deny. I am simply calling upon you, those who are ready to accept the reality of our situation, to step forward and do what you can, whether it is counting fence posts and cows or advancing and doing what must be done, what Winston Churchill said in WWII, is required.

I will leave you with two quotes, one from a book I have not yet read, for there are so many we should read, and would die of old age in chains before we could, if we are still allowed, a simple statement from a man who withstood the curse of a system not unlike that but not exactly alike, what many here would force upon us, for they are smarter now. He came over here after years in what he called a gulag archipelago, to warn us of the trap we were setting for ourselves:

"How we burned in the prison camps(and now a days we can say ultra max federal prison, in solitary confinement) later thinking: What would things have been like if every police operative, when he went out at night to make an arrest, had been uncertain whether he would return alive? If during periods of mass arrests people had not simply sat there in their lairs, paling with terror at every bang of the downstairs door and at every step on the staircase, but had understood they had nothing to lose and had boldly set up in the downstairs hall an ambush of half a dozen people with axes, hammers, pokers, or whatever was at hand?(for you see, they had already been disarmed) The organs would very quickly have suffered a shortage of officers and, notwithstanding all of Stalin's thirst, the cursed machine would have ground to a halt." - Alexander Solzhenitsyn, author of The Gulag Archipelago.

Thomas Jefferson, another imperfect man, said "I believe in the dreams of the future."

One thing is sure, if we don't believe in the dream of future Liberty we will be cursed to exist in the nightmares of others.

Thank you for your time, I hope you do not feel it was wasted.
___________

Now ask yourself: "How many 'tea party' events would tolerate such a speech?" We have yet a long way to go, and it will probably be some future generation that is forced to fight to restore Liberty to this land if indeed it ever is restored.


Click here for my columns contents page.