Mission Statement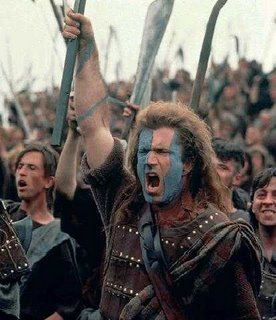 "It's well beyond rage."






If you see an editorial or a technical problem with this page don't hesitate to

email

.
To be alerted when this page is updated use the same email.



And don't hesitate to donate:

Intellectual ammo isn't free...
"Ideas are more powerful than guns. We would not let our enemies have guns,
why should we let them have ideas?" - Josef Stalin

WNB September
2011
The Tea Party's National Security Threat
Barry Bright
October 3, 2011

We see them everywhere, those little blue and white flags, with those ancient pagan symbols that tell you the owner of that profile picture puts the interests of a small country on the other side of the world before their own country or their own Liberty.

That is insanity. I grew up in that kind of mindless indoctrination. After years as a political activist who was essentially taught about the situation we face by Christian patriots, who I still have some respect for, I've lost all respect for for the average 'Christian,' most of whom use their religion as an excuse to sit on their asses and wait for the world to end. The 'tea parties' are apparently full of that latter sort, as well as other things.

Before we go any further let's include some disclaimers for the benefit of the brain dead and those who still allow their indoctrination to do their thinking for them:

Hating someone because they're born a certain way is equally mindless to claiming 'we're all the same.' That's not even true for identical twins, both of whom are capable of making individual choices, which are usually affected by such things as culture, belief systems, human weakness, and general stupidity, which is the only thing any human should be judged on.

There are lots of ignorant people in the world who hate another human being or set of human beings based on how they were born. Most of those who expressed to me they'd never vote for the Marxist mutt because of its race were registered Democrats. But the ones who will act on this ignorance are a tiny minority and will probably remain so, tiny in comparison to our real domestic enemies. For decades they've been putting 'Christian' and non-religious patriots in prison and murdering those who resist. Yet many prefer to focus on some possible future holocaust based on fears of a past event that has been used as the greatest propaganda tool of the 20th and now 21st centuries.

No one can help how they're born. They can help what causes they support and ignore after they become adults and are capable of making their own decisions, maybe. Most humans don't learn to think abstractly until they're about 24 years of age and many never do.

So it's equally stupid to hate someone because they're born a certain way as it is to accept the idea that there are certain groups of people no one can say anything bad about. That's not a free country and it's certainly not freedom of speech. If those are your values you don't belong here. End of discussion. Maybe you could move to that little aforementioned country.

And there is one simple concept all truly 'open minded' Americans must accept: In a free country there is no such thing as a group whose motives cannot be questioned.

I call the current occupant of the Oval Office the Marxist mutt because it is a Marxist. It called itself a mutt in a speech, and we're all 'mutts' to one degree or another. I use 'it' to describe it because I have no respect for it as a human being because it's not one. A real human being learns to respect the Liberty of his neighbors. The Marxist mutt's love of collectivism shows it's no better than an ant carrying dead insect parts back to its nest. Indeed the ant is more to be admired for at least it's working for its living and wasn't put in place by an elitist cadre intent on forwarding its own purposes.

If a human herd animal has no respect for its neighbors' basic human Liberty then it has no respect for their lives. The Marxist mutt has shown through it's past affiliations, votes cast and statements made it has no respect for my Liberty, thus it has no respect for my life. Indeed it would happily send its black-suited Nazis to kill me for refusing to obey its commie laws. End of that discussion. Don't waste our time with your "Liberal"(commie) rhetoric about 'peace and love.'

Let me tell a few simple jokes just to lighten things up:

How does a bankster know if he's going to heaven? When he's so rich the devil's afraid he'll take over.

How does the bankster know if he's going to hell? When he forecloses on the devil's subprime mortgage and god won't let him own properties in both locations.

How does the Jewish bankster know if he's going to heaven? When he puts the devil's money changers out of business in a corporate takeover.

How does the Jewish bankster know he's going to hell? When he offers god a zero interest loan on the pearly gates.

Is there anything 'racist' about those jokes? Did I write anything about hating banksters or 'Jewish' banksters or burning or gassing them or rounding them up and putting them in camps. Of course not. Those who still respond to the key terms and phrases they were indoctrinated in might react differently. Notice I didn't use the word 'think.'

The second two jokes are 'racist' according to today's PC standards simply because I mentioned 'Jewish' banksters, without saying anything else about the Jewish race, religion, social status or cultural beliefs or trends or how crooked some of their noses are or how beautiful some of their women are.

But to the simple-minded indoctrinated idiots I'm now a 'racist.' You know the same ones who support the un-questionable country. Not being able to use that word freely is not about preventing another 'holocaust.' It's about keeping the activities of a select few of that group out of the limelight.
One more time: In a free country there is no such thing as a group whose motives cannot be questioned. In a free country if you have such a group, that claims its motives can't be questioned, then you have an organism that must be cornered, picked up, picked apart and examined with a microscope to see what manner of creature we are really dealing with, or more importantly, is trying to deal with us.

If you're too afraid to examine the groups that threaten all our Liberty you are free to leave and move where that kind of thinking is acceptable. While you're at it, take along several 'Christian' mega churches and tell your new countrymen you know they'll accept you all with the same peace and love you direct toward them and see what their reaction is. All they want is your money, and your undying, or your dying, devotion to their ancient mythology that named them 'god's chosen people' so they're descendants could have a controllable population of dupes, which is the most racist thing any human or group can claim.

The most amazing part to me is this verse: "I am the way, the truth, and the life: no man cometh unto the Father, but by me."

That means non-believing Jews don't get a free ride into Christian heaven any more than 'Christians' get a free ride into Jewish heaven because Jesus was descended from the house of David. Their leadership did conspire and campaign to have the Romans kill him after all, which amazingly, many blind Israel lovers deny.

The Prince of Peace whom many use as an excuse for their blind pacifism and blind obedience of this growing anti-Christ system made a corded whip and drove the Jewish banksters from his temple. That's why they had him killed. Read your bible, stop mindlessly listening to a preacher who regurgitates the same version, sub-version or subversion Sunday after Sunday.

Ask yourselves this: If the nation of Israel hadn't been under foreign Roman occupation, and their civil governance under Roman imperial control who would have convicted your savior and carried out the death sentence? Don't even start to try to explain that away.
Churches used to brag about being in a 'free country' that 'allowed' them to believe and preach openly, while being blinded to the subtle tyranny that was growing all around them. So I must ask:

If you allow the greatest gift your god ever gave you in this world to die who will support your idolized promised land? Your ancestors came here for 'religious freedom' and to make a buck. Though sometimes 'religious freedom' is reminiscent of 'military intelligence.' The British Empire that brought modern Israel into existence is dead. How long would they stand against half the world? Two or three hydrogen warheads is all it would take to wipe them from civilization. Vaporizing London would eradicate a few other things we won't examine closely in this column.

For years I avoided this highly charged issue, for the simple fact that so many are fully indoctrinated in this garbage and prying them from it seemed impossible. We are now faced with doing the impossible if we are to keep another NWO hack from being placed in the oval office.

The elites know, as they have known for all recorded human history, that any leader who claims to be pious and gods-fearing will have more of the herd on his side. Nowadays in this empire that equates to standing at a podium at some political revival and saying 'Jesus' a few times while claiming repentance. This only helps to prove that in every presidential election cycle most votes are cast by intellectual laziness and that the human race is still existing in an intellectual dark age.

The same human trait of simple-minded blind faith in higher powers that put the current occupant of the Oval office, who by the way has broken most of his own promises to his own supporters, will put another Dubya into the white house.

Many who support Ron Paul do so because they know he is the only candidate who may actually attempt to cut the head off the beast. If he is elected the elites will either kill him, try to negate him, or pull off another false flag event, much grander than 9/11 where far more than 3000 sheeple will become 'collateral damage,' so that the remaining sheeple will go crawling to father government screaming "Save us!" while offering up their children, body, mind and even soul, as sacrifices.

If you don't think that's possible you are sorely ignorant of human history and human nature.

If you think we're going to take our government and country back via 'peace and love' you are doing your thinking with 1960s and earlier communist indoctrination. This will be proven after what I wrote about Paul comes to pass.

If I'm wrong? Maybe that would be a good thing. Maybe not if you realize that a population of dumbed-down pacified children posing as adults who wouldn't fight back for any reason is not a good thing. We've become so soft that we're already ripe for invasion in this country. Our superior technology is the only thing that sets us apart and that won't last forever. No empire lasts forever. They all fall or transition into something greater or less and most transition into some form of slavery.
To be continued...



Click here for my columns contents page.
"Prudence, indeed, will dictate that governments long established should not be changed for light and transient causes; and accordingly all experience hath shown that mankind are more disposed to suffer, while evils are sufferable, than to right themselves by abolishing the forms to which they are accustomed. But when a long train of abuses and usurpations, pursuing invariably the same object evinces a design to reduce them under absolute despotism, it is their right, it is their duty, to throw off such government, and to provide new guards for their future security." - The Unanimous Declaration of the Thirteen United States of America,
Adopted by Congress on July 4, 1776
(To the Founders, 'state' meant independent sovereign nation state,
that was voluntarily entering into the union and could theoretically un-volunteer later.)