Mission Statement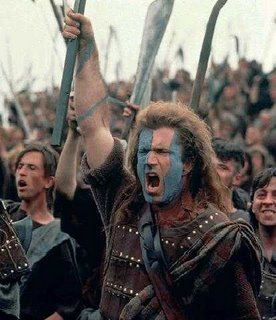 "It's well beyond rage."






If you see an editorial or a technical problem with this page don't hesitate to

email

.
To be alerted when this page is updated use the same email.



And don't hesitate to donate:

Intellectual ammo isn't free...
"Ideas are more powerful than guns. We would not let our enemies have guns,
why should we let them have ideas?" - Josef Stalin

WNB
January 2013
My monument to Norman Davis
Barry Bright
Feb. 1, 2013

Not long after I heard that Norman Davis, Take Back Kentucky moderator since the late 90s, had died, I saw this comment under a YouTube video:

"I realized awhile ago that the people we built monuments of and the ones we read about in history are not very good men. I realized they are portrayed as heroes, but were usually criminals of a sort. The actual heroes are the ones you do not hear of, like Nikola Tesla for instance. Instead we learn about Edison, but Edison was a very crooked man. The whole Thomas Edison and Nikola Tesla thing is pretty wild. Look it up, it's a doozy." - MinusTheKidd

I asked Minus if I could use his quote to describe a deceased friend and he said he would be honored. I doubt he'll ever know what an honor it is.

When I first heard of Norman Davis it wasn't on the net. We didn't know what that was. He had formed a group called Kentuckians for the Right to Bear Arms and had fliers out in Bowling Green where I was attending college.

Those were 'heady' days. Somewhere in that time I went through 6 months of denial while listening to the shortwave radio, reading alternative print publications and watching video tapes I got at gun shows or from new acquaintances in what was then called the Patriot movement, or the Christian Patriot movement.

In the mid 90s, when the darkness was much deeper than now, just uttering the word Liberty or being 'pro-gun' in public would get you stares, the kind of stares given to child molesters, and get you automatically called names like racist, Nazi, right-winger, nationalist, hater, mean-spirited etc. It still can, but there are many more of us now, even if many still have much to learn and many comfortable mythologies to abandon.

That was a lot to take for me, someone who naively thought the average American had something resembling integrity, honor and real courage and actually valued freedom. This was long before the Tea Party was cool. Ron Paul was just a fringe politician and Glenn Beck... uh who's that?

But Norman sat around the table in his kitchen with some friends and neighbors and discussed the 'assault weapons ban' of the early pre-Monika Clinton years and decided he wasn't gonna' take it any more.

So he spent almost 20 years all together taking it to his enemies, and sometimes future friends and allies, it being the message of Liberty, property rights, and of course our most basic right, the right to fight back, what the entire Bill of Rights is based upon. He traveled to many states and helped establish 'take back' groups, many centered on the property rights movement.

Norman was always direct and down to business but he had a personality, a charisma, or a chemistry, that people respected, a 'natural born leader' I suppose. It takes that and something more to sit across a table from some creature that is knowingly lying to your face and expecting you to pretend it's not happening.

I moved away to Georgia for a year to work with a group down there while Norman and others worked to get a concealed carry law passed in Kentucky, one of the first in the nation in recent times. Norman worked to make it a 'shall' issue law, not one the local authoritarians could squelch.

He traveled all over the state to accomplish that and made contacts and gave talks on political organizing, skills he actually learned from what he called a communist or Marxist class on political organizing he had been forced to take on a former job. More than once I heard him tell groups how he wondered why he was being taught such information and had no clue what he'd ever do with it until the necessity of fighting for our rights became evident to him.

After the success with KRBA he and others decided to form a coalition of conservative groups from around the state to affect, teach, Kentucky legislators as citizen lobbyists and Take Back Kentucky was born.

Even the legislators were incredibly ignorant back then and educating them was often a major part of the job of being a citizen lobbyist. During testimony before a committee over a property rights bill one actually asked "Do you expect us to write the laws?" when we queried him on why it was up to the bureaucrats to come up with so many regulations that the legislators didn't even understand.

"That's your job," one of us told him. I'll never forget the look of indignant ignorance on his face.

It was our job to make sure they knew theirs. It was Norman's job as moderator to coordinate people and try to keep TBK together between uncommitted activists and troublemakers who might show up at meetings just to try to infiltrate or cause trouble.

Norman reminded us that the Founders left us a system for restoring our government and Liberty but he did understand it might, and I think probably would, take more than political action to restore Liberty here. The picture at the end of this column was framed in his office.
Along with lobbying the legislature he allowed his property in Grayson County to be used for Militia meetings and training. One event welcomed several hundred patriots and militiamen from around the country. The news media had helicopters flying overhead to photograph all the extremists so they could propagandize about it the next day. We didn't care. We were doing what should have been done and what needs to be done now, fight a multi-front war for our very lives.

The last time I spoke with Norman on the phone he was waiting for a few arrogant elected public servants to actually pass some local anti-gun(Liberty) ordinances so he could sue them. He was, as always, looking forward to the fight.

The last time I saw Norman alive was the last time he left the hospital in Elizabethtown. I felt he recognized me at first but the morphine was having it's effect on him. Before I left the parking lot I shed my first tears ever for someone who wasn't blood.

As the comment at the beginning states, the people of Kentucky and this once free nation will likely never know what they have lost, and sadly many will never care, unless we can erect that statue of Norman with a noose in his hand in front of capitol building someday or establish a Foundation in his name.

We are that tiny minority, the watchmen on the wall who weren't asked to serve and who have been told to go away by our domestic enemies. We aren't going away.

In Norman's name we will continue to advance and take back what has been lost until real Liberty reigns here again. Those who don't like that are free to leave.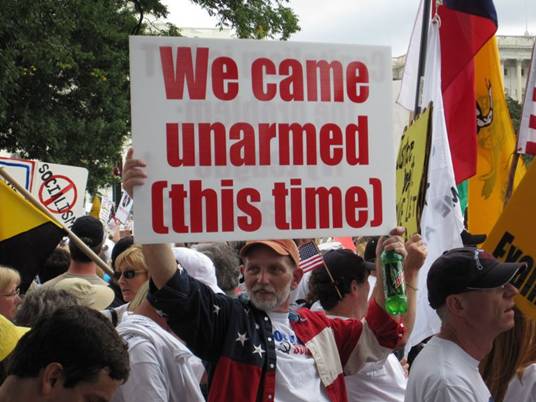 Click here for my columns contents page.
"Prudence, indeed, will dictate that governments long established should not be changed for light and transient causes; and accordingly all experience hath shown that mankind are more disposed to suffer, while evils are sufferable, than to right themselves by abolishing the forms to which they are accustomed. But when a long train of abuses and usurpations, pursuing invariably the same object evinces a design to reduce them under absolute despotism, it is their right, it is their duty, to throw off such government, and to provide new guards for their future security." - The Unanimous Declaration of the Thirteen United States of America,
Adopted by Congress on July 4, 1776
(To the Founders, 'state' meant independent sovereign nation state,
that was voluntarily entering into the union and could theoretically un-volunteer later.)