Mission Statement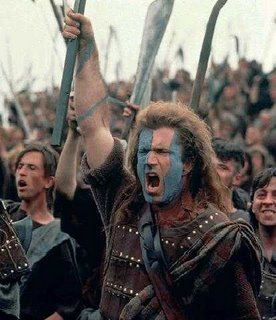 "It's well beyond rage."






If you see an editorial or a technical problem with this page don't hesitate to

email

.
To be alerted when this page is updated use the same email.



And don't hesitate to donate:

Intellectual ammo isn't free...
"Ideas are more powerful than guns. We would not let our enemies have guns,
why should we let them have ideas?" - Josef Stalin

WNB
February 2013
From my old website, Free Kentucky.
Re-titled: There's no such thing as an unbiased reporter
published sometime in the year 2000, found here.
Why Free Kentucky?
by Barry Bright, Free Kentucky web author
A few years ago when I graduated college with my fresh degree in print journalism I read The Courier Journal and other mainstream newspapers like they were gospel.
I watched the evening news and other televised news outlets and listened intently to radio news reports with the innocence of a child waiting for Santa Claus or the tooth fairy.
But over time, with more and more exposure to life in the real world, I lost my belief in red-suited gift bearers, fairies, and the mainstream newsmedia.
My distrust began to build in the early 90s when I listened to James Squires, a former editor of the Chicago Tribune and author of "Read All About It, The Corporate Takeover of America's Newspapers." Squires told us that at that time only about three percent of large American daily newspapers were still privately owned and that most of what is published in all newspapers is "distortion."
In his book he decries the loss of control by key newspapers such as the New York Times and the Washington Post of the information flow. These newspapers once set the tone for "coverage" with most other large dailies following their lead. This has changed with the introduction and growth of the electronic media such as television. The TV news programs, absurdly short for a world as complex as ours, and now mostly designed to entertain rather than inform, now often set the tone of what is "news."
Of course local ownership is no guarantee of an "unbiased" report. My own experience has proven that there is no such thing as an "unbiased reporter" despite what they teach in journalism school. It's just not humanly possible for a person's values, belief system, education, ignorance, irrational fears, political leanings or perception of reality not to influence how he covers or reports the news.
What most people don't understand is the power the newsmedia wields by simply ignoring, often purposefully, certain issues or facets of important issues.
The international corporations that own many of our nation's newspapers influence our political process in two ways: with the printed and televised word and with huge donations to the Democratic and Republican parties.
These same foreign-owned newspapers, often staffed by Marxists, can endorse whatever candidate they please and cover elections in whatever way they please and then support or oppose any legislation they please. As most communities and states have only two-three major publications at best, they cannot begin to claim to represent the individual's "freedom of speech" acknowledged by the First Amendment. They stifle rather than encourage free speech. Most of them hide behind and mock the first Amendment while pretending to uphold it.
Even a well-known "conservative" newspaper, The Washington Times, is owned by a foreign investor, the Korean-based Unification Church.
The newsmedia in times past has been used, and its owners have used their own power, to start, win and end wars.
But the best evidence that the modern mainstream newsmedia deserves our distrust comes form the mouths of its own practitioners.
When the internet comes to its full fruition it will equal if not exceed the importance of the printing press in the difference it will make in the dissemination of information. And like the printing press, it is already angering those who arrogantly believe it is their place to tell the common people what to think.
This was made plain in a statement by mainstream newswhore Doyle McManus, Washington bureau chief for the Los Angeles Times. During a discussion on a PBS newscast about the internet's affect on the information flow he said:
"We no longer have a choice about what we keep out of the public view."
How could the arrogance of the mainstream newswhores possibly shine more brightly than in that simple statement?
They should never have had a "choice" in the first place.
Choosing the mainstream news-distorters as an information source is the same as choosing ignorance. Choose ignorance long enough and eventually you have no choice.
It's time we all grow up and reject the myth of a Free Press in America. As has been often said: "Freedom of the press is guaranteed only to those who own one."



Click here for my columns contents page.