"Ideas are more powerful than guns. We would not let our enemies have guns,
why should we let them have ideas?" - Josef Stalin

WNB June 2010
We have a long way to go
Barry Bright
June 29, 2010

The mainstream newswhores and a few other groups seem to be making much of a recent SCOTUS decision about the Second Amendment.
My first reading of this was an Associated Propagandists story which only reaffirmed there are lots of despicable creatures in this country.
An example of this 'reporting' is their statement on New Yawk City's long standing Sullivan Act which effectively bans handguns in the city, unless you're a 'somebody' or know the 'right people.'
"New York does not ban guns, but restricts who can have them."
Yep, that's how they put it. Let me interpret: "You can defend yourself from us when we say you can."
The common New Yawker has to depend on her wits or her car keys per Sarah Brady. So much for the old communist(democrat) claim of being 'for the little man.'
It's interesting when one reads of the war for Southern Independence and how Gen. Robert E. Lee would refer to them as 'those people.'
I'm just not quite the gentleman he was. I don't believe our domestic enemies deserve to be counted among human beings, for despite all their claims and protestations of how 'peaceful' and 'pacified' they are they never have any problem sending their black-suited Nazis after anyone, to 'forfeit' property, imprison or kill, who refuses to go along with their communism.
With the still untested 'Tea Parties' in full swing, our biggest enemies, who are domestic, white and were born here, are still lying to our faces and expecting us who know better to pretend it's not happening.
They don't deserve the respect one would show a sewer rat, or a pink elephant in our living room that's crapping all over everything and smashing the furniture and eating our candy and demanding that we pretend it's not there.
The Second Amendment says among other things that we have a right to not only 'keep' but also to 'bear' arms. That doesn't mean parading around one's living room or backyard.
Many mushy 'conservatives,' some Libertarians and most "Liberal" freaks will ask, "Well gee Bright, when will you be satisfied?" Here's my answers:
I will not be satisfied until I can carry a fully automatic weapon, or whatever tool is commonly carried by the government's infantry soldiers, slung over my shoulder, anywhere, that's the 'anywhere' that's in the dictionary. And no one will blink or raise an eyebrow because they acknowledge it is my natural born right to do so, without some government Nazi demanding that I show proof of a 'license'(permission) granted or a tax paid on that weapon or the handgun on my hip, concealed or not.
I will not be satisfied until they repeal GCA 68'(de facto gun registration) and the National Firearms Act(written to protect the mobsters in and out of the government) and the de facto bans on gun ownership or personal carry in many locales.
I will not be satisfied until all free persons, regardless of their past records, have their natural-born rights to self defense restored. The only question in regards to this issue that matters about our so-called 'criminal just-us' system is why, if we have someone in prison who cannot be trusted with a weapon, as easy as weapons of all kinds are to acquire in any society, are we letting that individual out of prison?
If someone is in prison that means they've been convicted of a crime, guilty or not. Those not in prison have been convicted of nothing and have the right to defend themselves. End of discussion. Any argument against this is "Liberal"(communist), or mindless, rhetoric.
I will not be satisfied until all elected, appointed or hired public servants openly, publicly and daily acknowledge our natural born right to kill them when they overstep their bounds because they are supposed to fear the people, not the other way 'round and all their actions against us, and most government actions are against us, are tempered by this common knowledge.
And the 'militia' that's in the Second Amendment? I'm not sure what age or gender restrictions they put on those who first formed up at Lexington and Concord on April 19, 1775, the day they shot back and began killing government employees, but I doubt anyone was turned away from plinking at the lobster backs as they scurried back to Boston.
When "Liberal" season comes, and make no mistake, it will be forced upon us, I'll have no problem with grandma, or junior, or whomever, taking a shot at the freak down the road with the Marxist mutt sign in its yard.
Folks, it's way past time to stop hunkering down for the apocalypse. It's time to stand up, stiffen your backbones and loudly proudly say why you do what you do and what you're about to do to those who don't like it, for 'those people' don't belong here and many of us are way past ready to show them the door or the border or the coastline or the business end of one of our evil guns.
(And a simple addendum, an answer to an obvious question I have witnessed many "Liberal" freaks ask over the years: "Most people will probably never be able to afford a tank, or nuclear weapon, so your question is basically a red herring. The only question that matters is: 'Does a person or group represent a real threat to human liberty? Then and only then should they be disarmed. So how about a law that disarms all "Liberals," what few have the sense now a days to fight back that is? Sounds like a plan to me.)


____________________________________________________________________

More stories on this:

Flood of gun rights suits seen

"

Gun-rights groups are preparing to file suits in states with restrictive laws—in particular New York and California—while groups favoring gun control said they were confident most rules would pass constitutional muster.

"Among the restrictions likely to be in play are assault-weapons bans, registration rules and state laws that give governments permission to suspend certain gun rights in emergencies."

And the question that matters is how far back into Liberty's corner will our domestic enemies allow themselves to be pushed?


____________________________________________________________________

Supreme Court protects Second Amendment (just barely)

"In what is probably the most important Second Amendment case in Supreme Court history, the Court today held that the "right of the people to keep and bear Arms" cannot be infringed by the states. In 2008 in District of Columbia v. Heller, the Court for the first time held that the right to bear arms was an individual right. But that decision, which struck down a virtual ban on handguns and a requirement that rifles and shotguns had to be kept "unloaded and disassembled or bound by a trigger lock" in the District of Columbia, applied only to the federal government because the District is a federal enclave. What had never been decided before today's decision in McDonald v. Chicago was whether the protection of the Second Amendment is incorporated through the Fourteenth Amendment's Due Process Clause to apply to state and local governments."


____________________________________________________________________

And the evil creatures among us whine about their minor loss...

"We repeat those assurances here," Alito wrote. "Despite municipal respondents' doomsday proclamations, [the decision] does not imperil every law regulating firearms."

snip

"Paul Helmke, president of the Brady Campaign, also responded favorably to the decision.

"We are pleased that the Court reaffirmed its language in District of Columbia v. Heller that the Second Amendment individual right to possess guns in the home for self-defense does not prevent our elected representatives from enacting common-sense gun laws to protect our communities from gun violence," wrote Helmke.

He continued, "We are reassured that the Court has rejected, once again, the gun lobby argument that its 'any gun, for anybody, anywhere' agenda is protected by the Constitution. The Court again recognized that the Second Amendment allows for reasonable restrictions on firearms, including who can have them and under what conditions, where they can be taken, and what types of firearms are available."

Our Liberties will have to be restored throught the u.S. Congress, after it has been cleansed of the Amerikan Communist Insurgency and other evil elements. The only question that remains is how the cleansing will be accomplished.

Those who think our domestic enemies who have been attacking this country from within, basically since its beginning, are just going to throw up their hands and go home need to wake up and grow up and smell the gunpowder.


____________________________________________________________________

Probably a typical local newswhore's take...

And the faux news version...

End of 'harassment' of gun owners? Not likely...

One newswhore with a clue. Haven't watched this one yet...

And a "Liberal" shyster's view of the 2008 decision: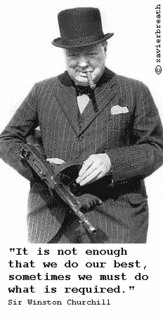 ____________________________________________________

"Prudence, indeed, will dictate that governments long established should not be changed for light and transient causes; and accordingly all experience hath shown that mankind are more disposed to suffer, while evils are sufferable, than to right themselves by abolishing the forms to which they are accustomed. But when a long train of abuses and usurpations, pursuing invariably the same object evinces a design to reduce them under absolute despotism, it is their right, it is their duty, to throw off such government, and to provide new guards for their future security." -
The Unanimous Declaration of the Thirteen United States of America,
Adopted by Congress on July 4, 1776
(To the Founders, 'state' meant independent sovereign nation state,
that was voluntarily entering into the union and could theoretically un-volunteer later.)
Older Blogs:

June 2010-B June 2010-A May 2010-C May 2010-B May 2010-A April 2010-C April 2010-B April 2010-A March 2010 January 2010-C January 2010-B January 2010-A December 2009 November 2009 October 2009-E October 2009-D October 2009-C October 2009-B October 2009-A September 2009 August 2009 July 2009 June 2009 May 2009 April 2009 March 2009 February 2009 January 2009 December 2008 November 2008 October 2008 September 2008 August 2008 July 2008 June 2008 May 2008 April 2008 March 2008 Feb. 2008 Jan. 2008 Dec. 2007 Nov. 2007 Oct. 2007
Willowtown Blog Front Page
____________________________________________________________

________________________________________________________
It's time to bring back the old saying: "Better dead than red."
Only we need to apply it to Amerika's reds.
Search this website: